Known for her love of sparkle and bling, quirky laugh, and warm, genuine personality, world-class improv violinist and vocalist Rosemary Siemens has mesmerized audiences around the world since the age of three. Hailing from a century-family-farm in Plum Coulee, Manitoba, but currently based in Vancouver, BC, Rosemary is a small-town farm girl dominating the world-stage playing a 300-year-old violin named "Sparkle" that was played in King Louis XIV's orchestra. In addition to being the first violinist to ever perform at the Sistine Chapel at the Vatican since it's inception in 1483, Rosemary has performed for 2 U.S. Presidents and Canadian Prime Ministers, was awarded the 2018 Canadian Gospel Music Award for "Best Country/Gospel Album of the Year", and has over 18 million views on her YouTube video of Leonard Cohen's "Hallelujah".
---
Latest News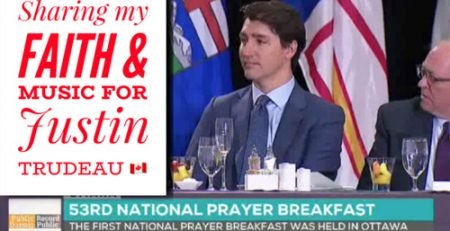 Rosemary had the honour of performing her song "Have a Little Faith" and sharing her story of faith for…
read more
Through this album, I have shared my stories and I hope that you will get a glimpse of who I am and the faith that I hold in my heart. I hope this album inspires you to 'Let It Shine', 'Have a Little Faith', and if you dare, go 'Barefoot 'N Bling'.